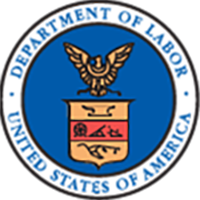 New Eligibility Updates
On January 11, 2021, the Grant Officer (GO) signed a memorandum stating that DOL-VETS will accept either the VA Medical Centers' Hospital Inquiry (HINQ) or SQUARES as source documents to establish veteran eligibility for HVRP when the DD-214 is not available. GO Memo 01-21 includes detailed information about how grantees can access these reports. There is no cost to access either of these VA inquiry systems.  
GO Memo 01-21 specifically addresses an element of Veterans' Program Letter 01-21 (VPL 01-21), issued in November 2020, which required a DD-214 to document the character of discharge.  GO Memo 01-21 authorizes use of HINQ or SQUARES in lieu of the DD-214 through June 30, 2021. 
VPL 01-21: Homeless Veterans' Reintegration Program Participant Eligibility outlines participant eligibility requirements for HVRP. It clarifies the definitions of at risk and transitioning from incarceration, including a new definition for veterans recently released from incarceration. The most notable change in VPL 01-21 is the following revised definition of active-duty service: 
"For purposes of determining status as an eligible "veteran," VETS considers full-time active duty service (see 38 U.S.C. § 101(21)) to include time spent in basic training regardless of completion, consistent with program guidance from the Department of Veterans Affairs."  
For more information, please read both the GO Memo 01-21 and VPL 01-21. Links to these documents are included in the text above. In addition, NVTAC will be hosting a webinar on HVRP Eligibility and Overview of SQUARES and HINQ on February 2nd from 2 to 4 PM ET.  
To help grantees better understand these changes and their on the ground implications, NVTAC hosted a webinar on the recent HVRP eligibility updates, including: a review of VPL 01-21 and GO Memo 01-21 and using the HINQ or SQUARES documentation as alternate source documents to establish veteran eligibility for HVRP in situations where the DD-214 is not readily available. You can find the recording, slides, and other resources below.
Recording  |  Slides  |  Email Template  |  Getting Started with SQUARES for New Managers  |  Getting Started with SQAURES for Users